In This Episode…
These last 7 days have absolutely flown by and it seems such a long time ago since I first started experimenting with the 5 minute journal.  
In this episode I review how the last 7 days has gone applying it to my productivity.  
I share the things I have learnt, what I like and don't like about the tool and the impact it has had on my behaviour and more important, my productivity.
Mind Map Summary Of This Episode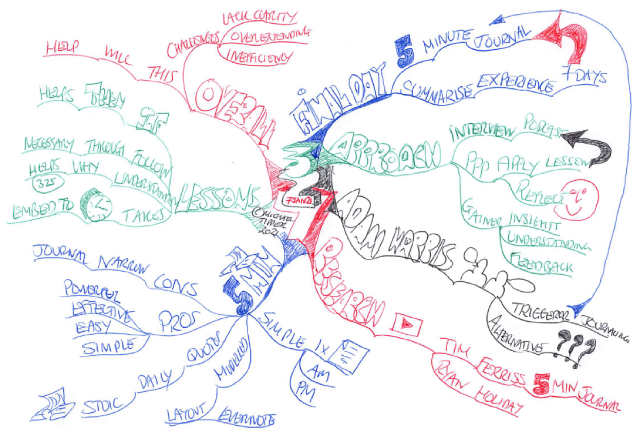 Useful Related Episodes
322 How CEO Coach Adam Harris Has Inspired My Productivity
323 Lessons In Journalling From Tim Ferriss & Ryan Holiday
324 Five Minute Journalling The Evernote Way
325 The Importance Of Understanding The Purpose Of What You Do
326 Another 5 Minute Journal Update And How I Plan To Make It A Habit