In This Episode…
I am really pleased to have found the 5 Minute Journal approach (thank you Tim Ferriss) and have continued to use it. I'm still evolving how I use it but even whilst I develop my abilities with it, it is still highlighting areas I need to work on and things I need to do to enhance my productivity.
In today's episode I share what I'm discovering about myself and I explain the psychologically proven strategy I will be using to make sure I automatically complete the 5 Minute Journal behaviour when it needs to be done.
Behaviour modification at its best.
Mind Map Summary Of This Episode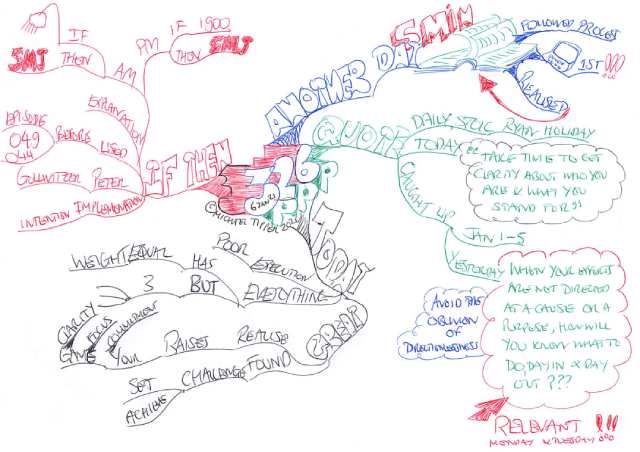 Other episodes relevant to this one:
044 IF-THEN Planning Works – Here's The Theory And My Story Of How It Has Worked For Me
049 Marginal Gains And Continuous Improvement Combined – The Evolution Of My Journal IF-THEN Planning