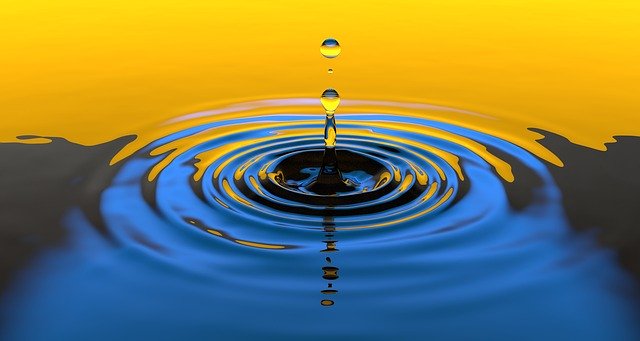 In this Episode…
Today's episode sees a step change in how the podcast will move forward from here.  Up until now I have cherry picked topics to talk about.  Sometimes I've shared snippets of productivity advice I've stumbled across. Other times I've talked about something out of my day that might be of use.
Well today after much soul searching I am ramping up the accountability and increasing the scope of the topics I cover.  You'll discover more about me and my pledge to forge ahead and make the productivity mistakes so you don't have to.
Listen in to find out more.
Episode Show Notes….
The Support Of Others Is Vital
Last night I had a really good conversation with Del about the need to work at weekends.  I thought it was going to be tough because of her outburst mid week when I said I didn't want her to come over.  But she was receptive, supportive and understanding. 
It's Time For Me To Reset
So today I have been reflecting on the focus and direction of my activities. The reason for that is because I have realised I am overwhelmed I am too silly spread things are getting missed and I'm not really being productive at all.
So I know I've got to get on and focus on this so what I've done today is I have gathered together where I want to go in 3 to 5 years time. I've been identified what are the key skills that I need to achieve in that time. And then I have worked out where my focus is. I reflected on my goals and the 2 year plan for putting them in place.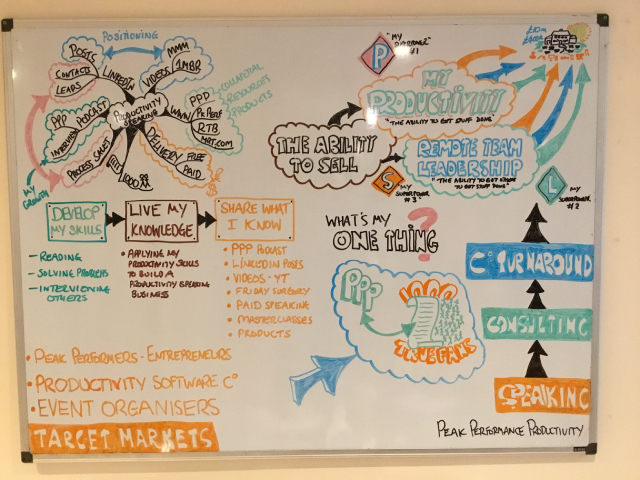 The Power Of Asking The One Thing Question  
I got clear on my priorities and asked Gary Keller's One Thing Question:
"what is the one thing i should focus on such that by doing it, everything else will be easier or unnecessary?" 
After much pondering and questioning, I came to the opinion that focusing on my PPP podcast is the way forward for these reasons:
My current "Next Thing" goal is to develop my productivity to peak performance levels – the podcast is both the road map and the record for that development

It will allow me to build a list of people who want to travel a similar journey but don't know where to start.

It will serve as a credibility and authority piece for when I start marketing my services as a peak performance productivity speaker.
Reengineering And Refocusing My Podcast
As of yesterday I had published 237 episodes of the podcast but they were a stream of consciousness broadcast that really only captured part of my day.
My podcast publishing process has fallen down because I had become the constraint in the system.  After getting the draft episode ready to publish on the blog, i wasn't editing it and so it remained unpublished.  I reflected on this and decided to re-engineer the process.
Out of that re-engineering came a new approach, a new template and a more rigorous and thorough scope of the breadth and depth of a podcast episode.  
I've had to remind myself that the podcast is not for the listener, it is for me.  It is a capture of my journey and and a source of reflection and accountability for my development.  So I need to go deeper.
Taking Charge Of My Schedule
My calendar management and appointment booking process is ill-defined.  Or at least it was until I sorted it out by integrating Calendly with my google calendar
Some Problems I've Encountered I Need To Fix
A couple of things have come to mind that I did raise in yesterday's episode but think are revisiting here:
I am letting e mails sit in my inbox as I am essentially using the inbox as a to do list.  I know I should not do that. I have been struggling to focus and get on with stuff.  

I find myself wandering around in a sense of overwhelm sometimes.

The depletion of my mental energy is sometimes a cause of concern.  At least that is what I am attributing my resistance to apply myself towards the end of the day down to.  There is however a glimmer of hope because if I get up and apply myself first thing in the morning, then I pretty much know the task is going to get done.
Some Productivity Ideas That Came To Mind Today
It's a variation on the Eat That Frog principle – merely planning your activities around what you can fit into your prime time.
Closing the gap.  I always marvel at people who get stuff done very quickly and who seem to jump on a task immediately.  I find there is a gap between me seeing the need to act and actually doing it.  Sometimes the closest I get to doing something about it is to write down and capture that I need to do something about it.  Invariably, it rarely gets done as it gets swamped by all the other new intentions that join it.
My experience of this time out to reflect has reminded me of working on my business rather than working In it.  Taking the time to re-group and replenish in the quiet resets and refocuses the mind.  I wonder whether I should be doing that at weekends so I can power through the week?