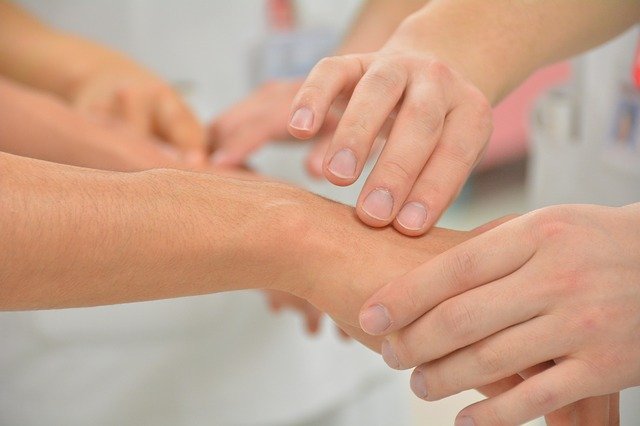 In This Episode…
After a poor week last week (in terms of productivity behaviours and progress) I came to the conclusion in my last weekly review that bad planning was the root cause of the poor performance.
And so this week, my main area of improvement is to work on improving my planning. This I have done and so in today's episode I share the progress I have made today.
I explain the small change I have made, give the context of the change in terms of my Productivity Improvement Operating System and give some light to the insights I've gained as a result.
Episode Transcript (Edited)…
Hi and welcome to today's episode of the Profit Productivity Podcast. It's your host, Michael Tipper. Who else would it be?
Now today's episode is going to be called "Keeping A Finger On The Pulse Of My Day".
So some background to today's episode.
Well last week wasn't a good week on two counts. I didn't make the progress I wanted to and I wasn't living as productively as I'd been trying to over the weeks and months of doing this podcast.
The main reason for last week not coming up to standard was poor planning. I think last week I was slapdash, I was too high level and too big chunk to make real progress.
I reflected on this in my weekly review yesterday and so my main aim for this week, as well as carrying on with my goals for this year, is to improve the quality of my planning.
I started that today, well more accurately. I started that yesterday when I did my weekly review.
I've planned this week and as usual used my weekly planning sheet. I was more discreet in the activities I was highlighting and there was more detail.
There was also greater levels of thought to take into account the things I need to do this week – not only the outcomes but also the activities that are happening this week.
I've got to travel on two days this week. I've got time in meetings this week. So it was just making sure I understood the constraints of those things around the time blocks I'm going to be using for my goals.
Let me give you context to what I've been doing today and let me summarise again my Productivity Improvement Operating System.
There are five steps.
The first one is getting a clear direction.
The second one is making a marginal gains, small gains.
The third one is operating from a growth mindset.
The fourth one is having an awareness of what's working.
And the fifth one is continuously improving on a day to day basis.
Now today has been more about reflecting on the fourth step – achieving greater levels of awareness.
There are three options for gaining awareness of what's going on with your progress and productivity.
There's a time log, there's writing a journal, and there are the plans that you make.
Now, I'm not tracking my time at the moment. I did that last year. I will do that again this year but I'm not doing that at the moment. So that's off the table today.
I'm not keeping a journal about my progress at the moment, but what I am doing is using my plans. So today I've been leaning on the plans that I've made.
Specifically what I've been doing, having planned the week yesterday, I then planned today based on what I want to achieve today in order to achieve the week's goals.
So today, what I've been doing is I've been tracking what I've actually been doing against what I'd planned to do.
On my daily plan, I've got the plan of activities and when I'm intending to do them.
What I've been doing is I've been tracking exactly what I've been doing when I've been doing it and comparing it against the plan. I've got a number of insights from that.
The first insight is that I am making a progress. I can see what's happening as the day has gone on.
The second insight I'm getting is the accuracy of my original plan.
Things aren't necessarily always happening, bang on the time that I have set out for them the previous day. And so what I'm doing is understanding why that is the case.
One of the things I've got to be very careful of is not to micromanage my activities and micro plan. My activities probably do need to find a way of accurately defining what I want to do and when I should do it and when I should do it by. So I need to strike a balance with getting that insight.
But probably the biggest impact of just tracking my activities today is I've made major progress on this week's goal just by doing this.
And today has been a joy because I've applied myself pretty much all day. I've got into the rhythm, got into the zone, and I have made significant progress.
In fact, I've pretty much achieved my major goal this week already, and it's only Monday.
So this constantly tracking where I am today against what I plan to be and seeing what's happening has been really, really useful for me. And I highly recommend it.
Until tomorrow…