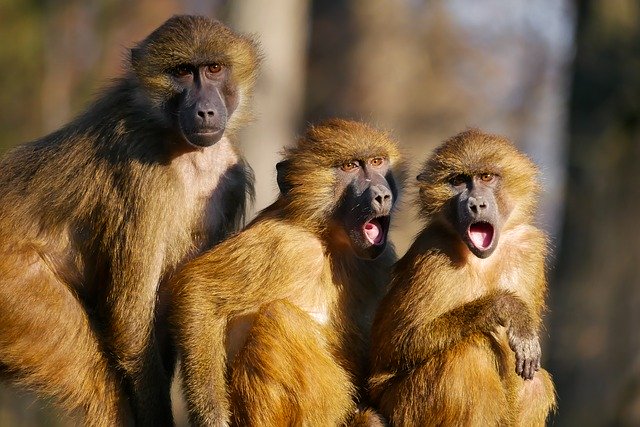 In This Episode…
In this episode I summarise what has been going on in the podcast over the last 7 days. In summary it includes:
The rough ends of the continuum of the Main Thing – why there are two extremes and how they relate to Covey's Time Management Matrix.
Lessons taken from an amazing book who's title very nearly make it the perfect choice for this week's theme.
The importance of identifying your purpose and where I found the inspiration for mine.
A very powerful goal setting process that follows familiar lines but has a unique and fresh twist I'd not seen before.
My experience of applying this new goal setting process.
The difficulties people in large organisations will have if they follow the path of their Main Thing.
Episode Show …
00:17 – This last week has been about looking at how to cut down the range of options open for us of things we could be doing with our time. Previously I have looked at:
The Main Thing
The Wheel of Life
Values
Identity
00:42 – This week I have focused on diving deeper into the concept of the main thing.
00:51 – On Monday I looked at how do we choose our Main Thing. I explored the possibility there were two possible dimensions:
A process orientation which might be about keeping things moving (transactions) and perhaps more reactive.
A project orientation which might be about getting things started and be more proactive.
02:01 – On Tuesday I thought I would seek advice from a popular (and authoritative book) on the subject. So I decided I would do a Book Review of The One Thing by Gary Keller (with Jay Papasan).
02:27 – It is an excellent book divided into three parts that (on the subject of personal productivity) cover Lies, The Truth and a blueprint on how to create extraordinary success (one I have started to follow).
02:49 – Having dived deeper into the one thing, Wednesday's episode began diving deeper into the blueprint outlined in the third part of The One Thing. This is encapsulated by this iceberg model: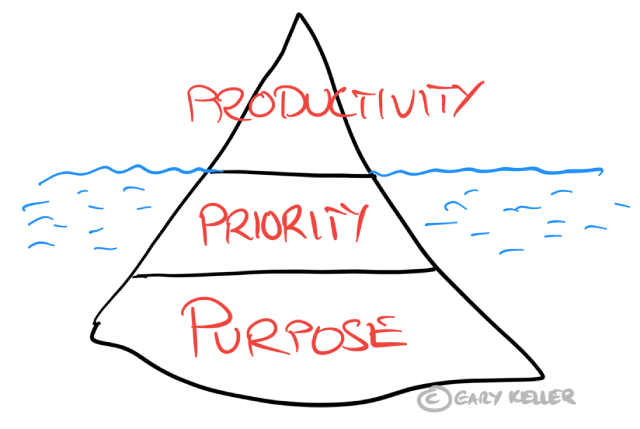 03:12 – The book itself was a bit light on explaining how to define my Purpose so I went to Google and discovered a great article by Mark Manson. The gem I got from that article about discovering your purpose was this:
Asking what our purpose is, is the wrong question. We really should ask ourselves "What can I do with my time that is important?"
03:37 – I am happy to report that defining my purpose was quite straightforward after Wednesday's episode.
03:45 – On Thursday I explored Gary Keller's goal setting process (the definition of priority). He calls it Goal Setting To The Now. It's not an entirely new approach, however he adds his own twist on it that makes it a far more focused approach.
04:26 – He also outlines two other really important components to goal setting that many people either forget or omit.
04:34 – On Friday I applied Keller's goal setting approach to my own business and a hobby of mine with interesting results. It occurred to me that I might need to adapt the approach a little.
05:49 – On Saturday I started to think about how someone working in a large organisation might choose their main thing. To me there is a paradox that needs to be addressed.
07:14 – This week has been a really useful week in exploring the concept of identifying the main thing. Next week I am probably going to start looking at how I can help people define it for themselves.