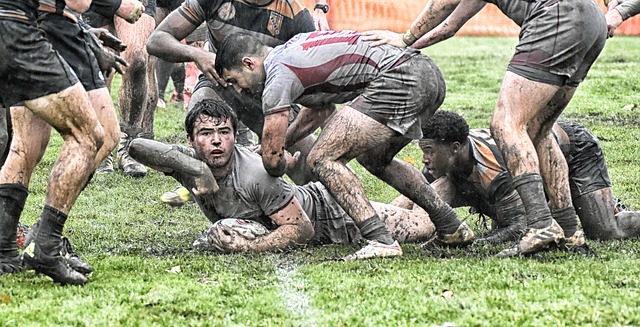 In This Episode…
Back in episode 011 I got really excited about the SCRUM approach to projects.  I reviewed the ultimate book on the topic and then began implementing the strategy on my project to develop my productivity seminar.  
In this episode I share how my application of that approach has fizzled out and explore why that might have happened.
Episode Show Notes
00:08 – Introduction and Background.
01:11 – Here are the previous episodes relating to me using SCRUM for my Productivity Seminar Project:
03:09 – A reminder of what velocity is in terms of SCRUM.
03:31 – What has happened to the velocity for this project over the weeks I have been applying SCRUM.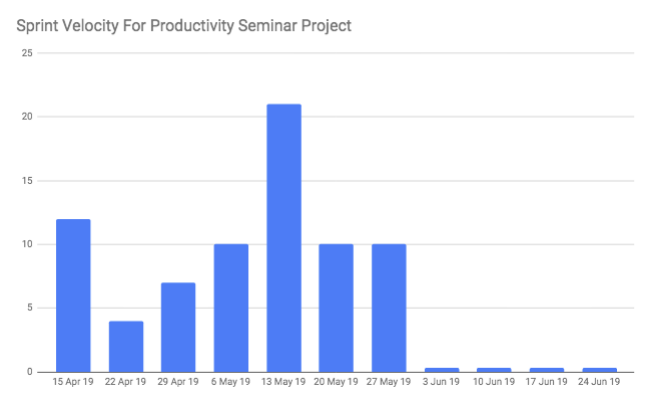 04:16 – I have had the same two stories on the Ready part of my board for the last 4 weeks.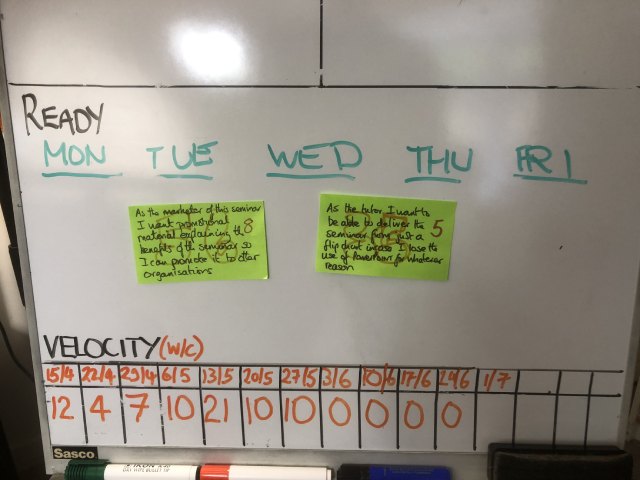 04:54 – I have no excuses for letting the activity tail off like this but here are some reasons why I think it might have:
05:00 – I had finished the main chunk of the work by completing the seminar design.
05:33 – I then got distracted on related but not priority activities.
05:46 – I got out of the habit of doing a retrospective at the end of each week.
06:14 – I probably haven't refined the habits to the point where they were smooth AND effective.
06:31 – I have had some success because 36 out of the original 56 stories have been completed. You can see this in the Before and After photos of the project backlog: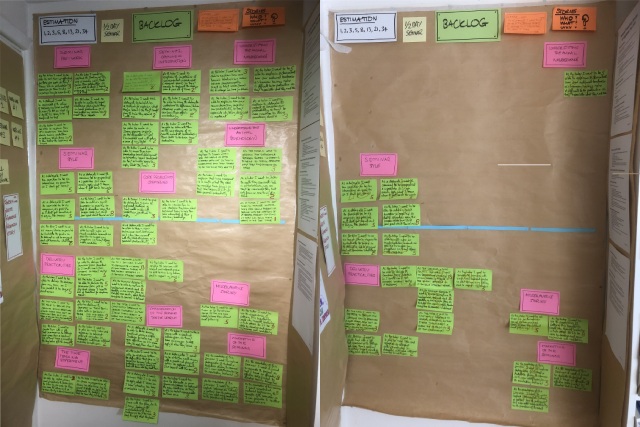 08:01 – The question I am asking myself is whether this approach has been effective for me.
08:16 – It is possible that the SCRUM approach might be the wrong tool for me as a single resource to use for managing my effort on a project.
09:05 – The beautiful thing about the way I have approached this is that I have all of the data so I can look deeper to find out why.
09:23 – For now I shall complete this project using this approach so I can make a much more informed decision when it is complete.