In this Episode…
In yesterday's episode I decided I would get back into journalling using the 5 minute pages approached endorsed by Tim Ferriss.
Today was my first day taking that approach. In this episode I cover the following:
Why I have chosen Evernote to capture my journalling
How I set up the template
What my first journal entry looked like
What I learned from using it during the day
How I ended my day with the approach
The lessons I learned from day 1
I also reflect on how my approach to journalling may not stop here and what else (and when) I might do as well.
Mind Map Summary Of This Episode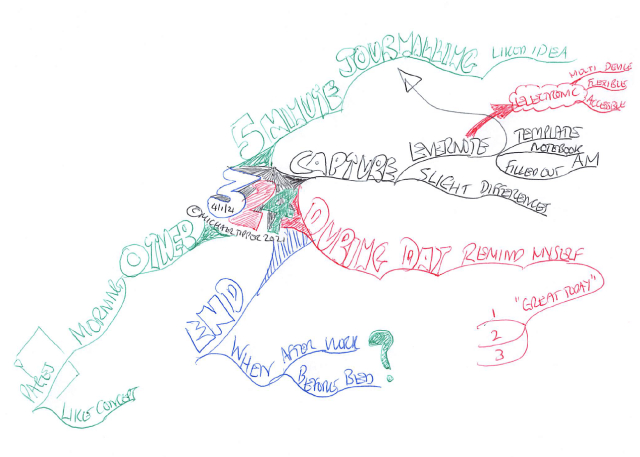 My 5 Minute Journal Evernote Template