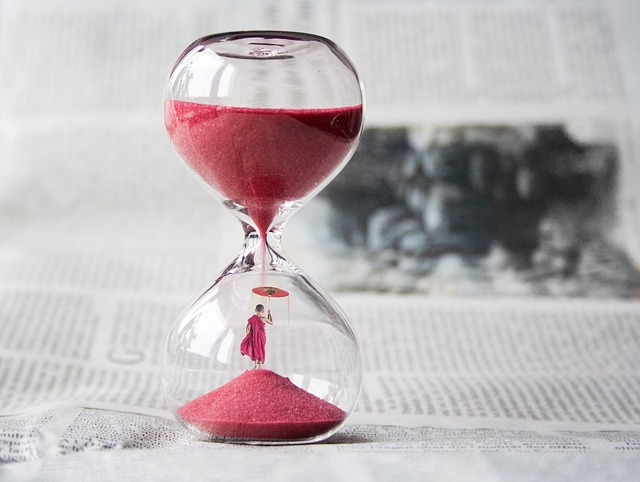 In This Episode…
At the very start of this podcast, I began tracking my time.  It's an exercise I have been recommending in my seminars for years after trying it out myself when I first got into the Productivity Guru game.  
However it has been a long time since I have done it so I thought it would be a good idea to revisit that exercise for myself.  I've now been doing it for 9 weeks and in this episode I update you on what I've discovered.
Episode Show Notes
00:14 – The background to my time tracking experiment. I tried it in the past, I've been recommending ever since and now it was time to revisit it as an exercise.
01:04 – In episode 009 "I've Tracked My Time For The Last Week", it revealed just how inefficient I was at using my time.
01:27 – In episode 014 "Week 2 Of Tracking My Time", I shared the massive improvement I made in productive project time simply by just tracking what I was doing when.
01:52 – In episode 021 I reported on impressive gains being made in my productivity.
02:17 – After 9 weeks of tracking my time, I want to share the results with you.
02:23 – I explain my time tracking progress.
03:09 – I use Google Sheets to capture and track my progress because I can have the spreadsheet open on my desktop, iPad or iPhone depending on where I am and what I am doing.
03:33 – I use colour coded categories to keep track of how I am using my time. These have evolved and continue to evolve over time.
04:21 – My key metric is time spent on specific projects to move my business forward. In the first week this was a little over 3 hours FOR THE WEEK!!
04:55 – Time for this particular metric has increased gradually over the 9 weeks so I am now at just over 10 hours a week on specific projects.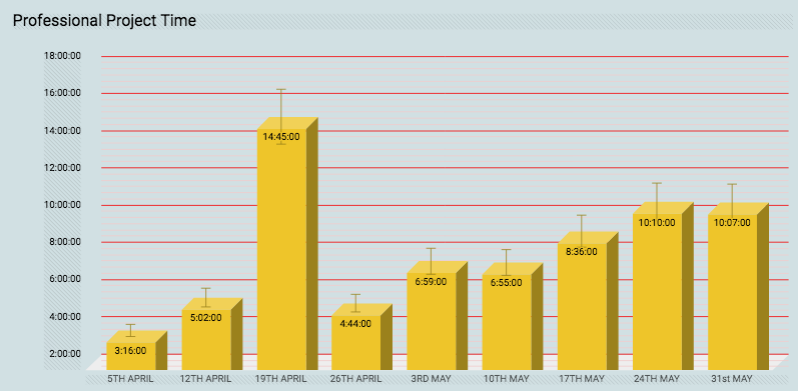 05:32 – My total productive time (projects + podcasts + research) is usually over 20 hours per week averaging 4 hours a day. This varies between 20-50% of my productive time assuming a 60 hour work week.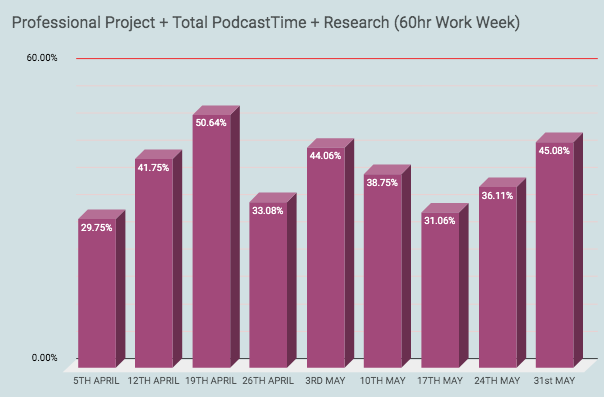 06:08 – Research carried out by VoucherCloud in the UK, revealed full time office workers averaged 2 hours and 53 minutes of productive time every day.
06:49 – Based on my experience of seeing I am working far less productively than I think, I believe 2 hours and 53 minutes is a high estimate.
07:11 – I am going to continue to track my time because it doesn't take me very long, it has become a habit and I am getting massive value from the data.