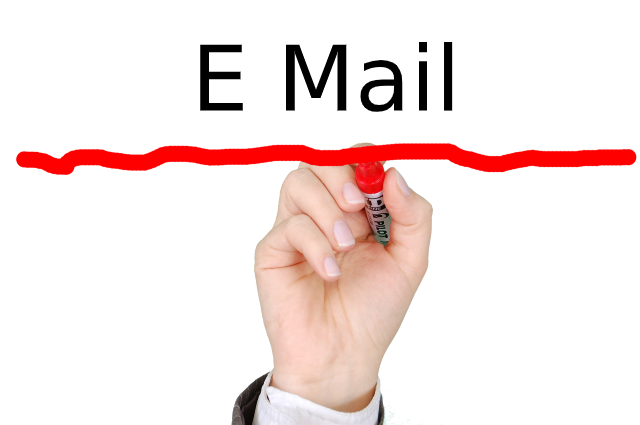 In This Episode…
In yesterdays (rather long) episode, I explored the challenges I was facing in dealing with my e mails. I dived into my e mail inbox to have a look at some of the reasons why the ones still there were languishing around. I made some interesting discoveries.
Putting solutions in place to solve the problems I unearthed will take more than just a few hours.
So as a first step, I have drawn a line under my e mail dysfunctionality and set out my plan for moving forward.
Episode Transcription (Edited)…
Hi and welcome to today's episode of the Profit Productivity Podcast. It's your host, Michael tipper. Who else would it be?
Now today's episode is called, 'I'm Drawing A Line Under My Email Dysfunctionality"
So yesterday I did probably my longest episode to date where I explored the challenges I've been facing with dealing with emails. I dived into my email inbox and had a look at some of the emails that were there to try and understand what wasn't in place that caused them to be lingering around in my inbox still.
I identified a number reasons why things weren't being dealt with, but also some psychological issues around indecision, not feeling confident and not feeling good enough to deal with things or just a fear of things being too difficult. And so I've realised that it's an issue that needs to be addressed.
Is it something I am going to have a quick fix?
Probably not. But what I've done though is I've drawn a line under that dysfunctionality.
What I'm going to do is, and I've literally drawn a line, I've sent myself an email where I've got a whole load of asterixes across the subject line.

I can see that's the line and below it I've got about 45 emails I've yet to deal with.
I'm going to go through those slowly over the next couple of weeks and identify why they aren't being dealt with and put something in place so that I can deal with them.
That's going to take more than just a couple of hours, but from here on in I'm going to redefine how I'm going to approach my emails.
I'm going to look at the standards, I'm going to set for myself. I'm going to look at the tools. I'm going to put together my philosophy on the process, and my whole approach to dealing with email.
I've already got some good habits in practice in place that I mentioned in yesterday's episode.
But what I'm going to do from here on in is really start to get to the point where email is a tool for doing my job, for doing my business, not something that controls my behaviour.
And that's going to be a slow development over the next coming weeks.
But I'll keep informed of how that goes.
Until tomorrow…