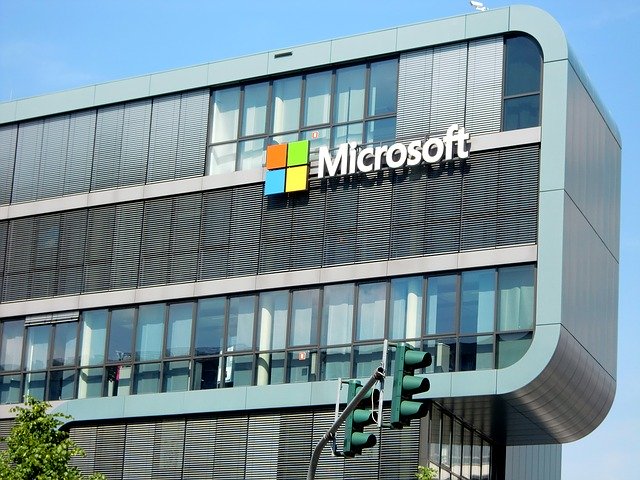 In This Episode…
In this episode I explore how Microsoft Japan got more out of their workforce by giving them an extra day off a week. I look at the implications of this in the context of improving your personal productivity.
Episode Show Notes…
00:35 – I was listening to the Steve Lamaq show on BBC Radio 6 when I heard him cover a story about Microsoft in Japan increasing productivity.
01:29 – The Lamaq show has this interesting feature where viewers suggest a new "National Anthem" to reflect a news story of the day.
01:59 – The story explained how Microsoft in Japan had increased sales results by 40% over a four week period in the summer. They had done this by giving their workforce every Friday off (with full pay).
NOTE – The story was reported on the BBC website under the title "Microsoft four Day Week Boosts Productivity".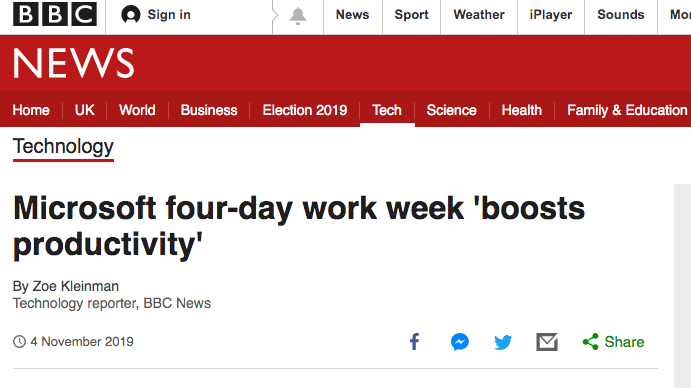 02:52 – Workers were told to reduce meetings to 30 minutes and where possible use online chat facilities.
03:09 – As well as increasing sales performance by 40%, electricity usage was reduced by 23%, paper printing was down 59% and the initiative was popular with 92% of staff.
03:51 – My research on this topic yielded another BBC New item about how the Labour Party in the UK did not feel a four day week was economically viable.
04:06 – However a London based company called Synergy Vision have introduced a four day work week for their employees after a 6 month trial.
04:32 – Why did Synergy Vision do this? Well their CEO said "Our staff wanted to make it work because they wanted to have the extra day off".
04:55 – There are a number of reasons why I think reducing to a four day work week produces improvements in productivity.
05:08 – Firstly, the existing levels of productivity are so low, it is quite easy to make improvements. VoucherCloud.com did a study and identified that out of an 8 hour working day 1,989 UK office workers were productive for an average of just 2 hours and 53 minutes.

06:29 – If you reduce the working week to four days a week then all a worker has to do to compensate for working one day less is find 42 minutes of productivity in each of the four days left working. Not hard if they are only productive for 2 hours and 53 minutes.
06:59 – It is easy to see why reducing the time and maintaining productivity works. It is like the last day at work before taking a much needed vacation. A lot more gets done the day before a holiday.
08:19 – I believe any gains in productivity by doing this would be short term because eventually a four day week would become the norm and people would regress back to the 2 hours and 53 minutes a day of productivity.
09:23 – There are lessons to be learned here despite my cynicism. For example as an individual, you can artificially create the urgency that increases productivity by setting yourself deadlines.
10:03 – You also have control over over your choice of what to focus on at any given moment.
10:31 – There is also the principle of taking more breaks to keep yourself fresh and able to bring more of yourself to your tasks. The law of diminishing returns illustrates perfectly the importance of staying fresh.